I purchased two tickets to see Vai at the House of Blues, Houston TX in November with my wife. I feel so lucky to have nabbed a floor pass to be in front of the stage for only $34. I'm so damn excited and I can't wait to experience this in person. I've been following his performances throughout my entire life and my favorite will always be "For the Love of God". I was born in 1987 but I've always felt that I should have been born in the 60's. Perhaps I have a very old soul. I've never been that interested in the majority of contemporary music (although I appreciate any musical talent). I apologize ahead of time if I have broken any forum or thread rules. I did read the rules ahead of time but I know that there were a few others somewhere else on the forum as stated in that thread. Forgive me if I have since this would be my first post.
My wife got to meet Steve in person in Ryazan, Russia in 2008 when she still lived with her parents while attending school (we were also married at the time). Long-distance was tough but she came back with an awesome signed photo of Steve. In the morning before the show, they were hosting a meet and greet photo session along with signing pre-printed posters for fans. Luckily, my wife was one of the few that got a chance to get a signature. She went a step further and had a photocopy made of Steve to have him sign it. (
I'm at work or else I'd take a picture of it.
) But this was the picture she used for him to sign. She told me he seemed to like that she went through the effort to print a nice picture for him to sign. I have it framed above my amplifier.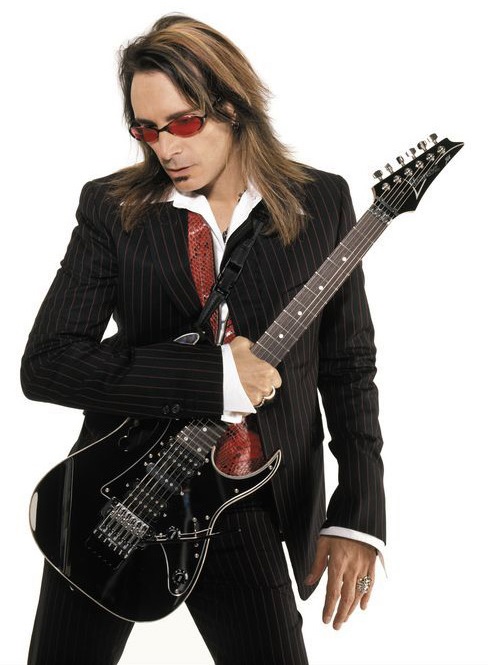 He even was kind enough to take a picture with her.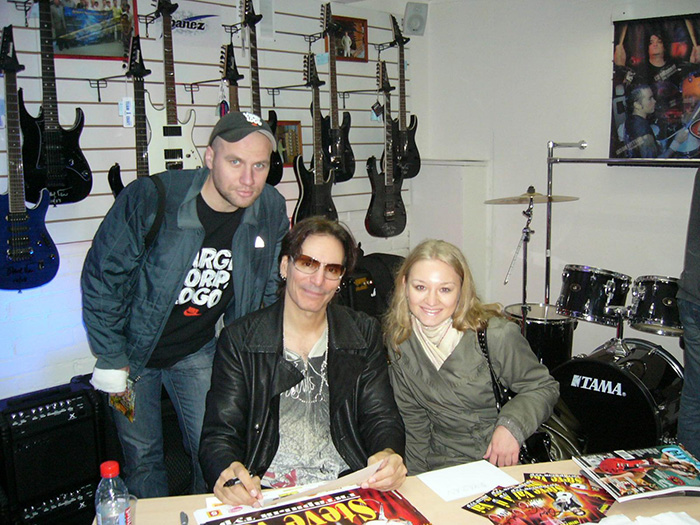 (Picture was taken 10-08-2008)
Edited: Time stamp was wrong on picture. Fixed date.
So I now have the opportunity to see the guitar legend in person. I can't wait! Any stories that others can share of their experience with Steve? (
Even if it isn't your own personal experience but that of a friend or family.
)